A different kind of makeover, male to female makeup transformation.
---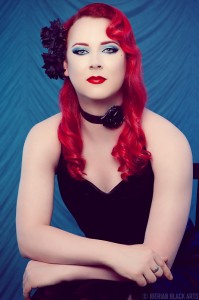 Dee was one of the first customers approaching me for my makeover shoot deal.
I wanted to wait a little while in showing it, since my targeted customer is the female gender, and Dee is effectively a guy.
Since I like a challenge, while it's quite a different kind of makeover, we booked it in, he wanted to feel more comfortable dressing up and find what suits him as a female.
I was pleased to hear that on the same night he got approached by a photographer already for a shoot after seeing the styling I did on him, so I might have started something for him there 😉
Check out his makeover here.